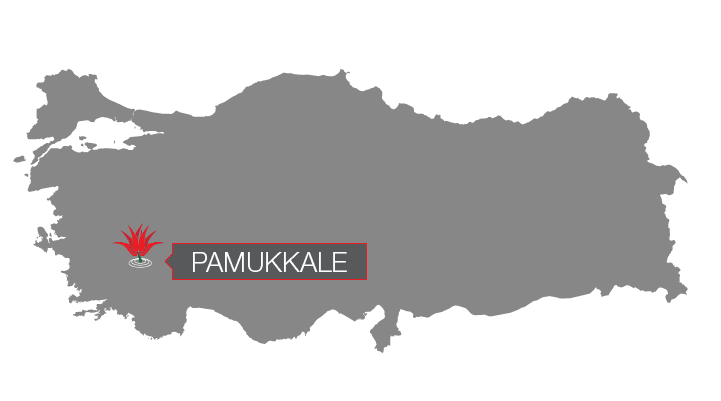 Walk in Cleopatra's Footsteps
Pamukkale is located north of Denizli in Western Turkey. The word meaning Cotton (Pamuk) Castle (Kale) in Turkish describes it's amazingly white travertine formations. It has been on the UNESCO World Heritage List since 1988.
Famous for it's hot springs and stream deposited carbonate minerals, Pamukkale is believed to have curative minerals. People have bathed in it's thermal waters for thousands of years and legend has it that Cleopatra once bathed here.