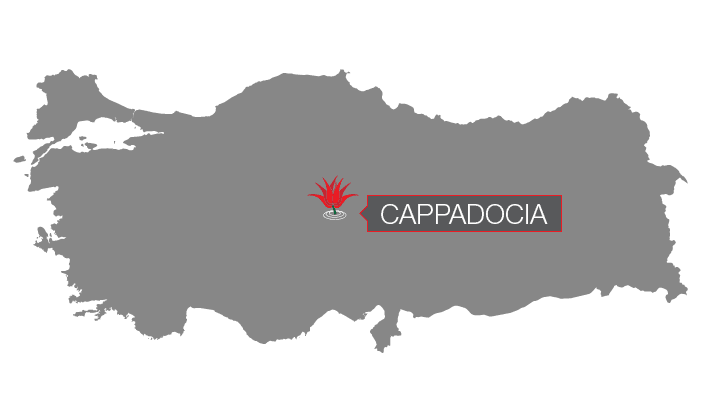 Cappadocia, Land of the Fairy Chimmneys
Cappadocia (known as Kapadokya in Turkey) is located in Eastern Anatolıa   The name was used traditionally by Christian sources throughout history and is still used internationally to described this unique area of natural landscape characterized by what have become known as Fairy Chimneys!
In ancient times it stretched from The Taurus Mountains in the south, to the vicinity of the Black Sea to the north, the Euphrates to the east and Lycia to the east. It is believed the name was first applied to the area by the Persians.